Introduction
Whilst I do not claim to be physic I can almost hear you saying to yourselves, what is he going on about now, product creation ideas indeed, does he think that I am stupid, I have lots of ideas for creating products, or I do not need any ideas, have all the products that I need, or even worse I am an affiliate they provide the products not me.
My reply to all the above is good, I am very pleased, but what about those who are just starting out in the business, or those whose memory is having a wobble, those who have gone down every avenue and still cannot think what to do next, we do all need a push in the right direction sometimes.
You could be an affiliate but you still need a product, that is a fact, as I have said before, no product no business.
So this is still for everyone, those who have products might just find something in this article that will give you that light bulb moment for a truly brilliant product, that could earn you a lot of money, I certainly hope so and will be delighted if you do. This business is all about helping each other.
Definition of Creating a Product
This could be slightly misleading, you do not actually have to create a product from scratch but have one available to offer to your list. Put into English, if you expect people to join your list, then you must have something to offer them, it does not matter whether it is an E Book, Video, a Training Course but something that is tangible.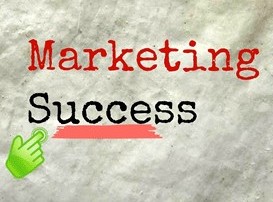 Unless you intend to just offer a product for their email, then you will need a fair number so that you can build your funnel, some ideas of how you can do this will be found in the in depth article on Private Label Rights. However to start you off have included some thoughts here that do work.
Even if you do offer a product for their e-mail, this will usually be a 'freebie', it is unlikely that you will get a sale just by asking for their e-mail, normally this would lead to an offer, often for a product which they may purchase, if this is the case then you will need to add in a number of bonuses, say three to five, as an added inducement to purchase your product. Always remember that like the product, these bonuses must be of value to the purchaser, they should also be of a similar theme. A logical carry on sequence is always a good idea, improving their knowledge of the original offer.
You cannot have a main product on dog training, with bonuses on how to look after, feed and care for cats!!
But you can have,
Building an Inter Net Business,
Launching a Website,
Domain Name,
Hosting, hope this gives you an idea of what I am trying to say here.
Email Courses and Autoresponders
Whilst I did go into a fair amount of detail in the previous article, decided to leave this one in, as it is creating a product, but by using the autoresponder. Something that not everyone thinks about but it can be created by you, should you so wish. Do not be put off by the heading, creating an E Mail course is not as daunting as it sounds, you can either literally do it yourself or use material from your library of Private Label Rights.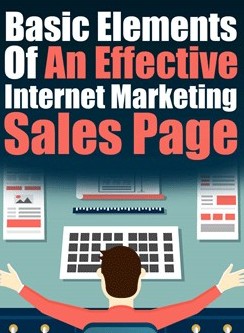 It is surprising just how many e-mail courses that I have, also a large number of responder messages, look in your file you may get a pleasant surprise. They do not have to used as found, use your imagination and re purpose them to make them unique.
One tip, have written more than one E Book by using an E Mail course, just re-written and made into a book, each email becoming a chapter.
Do not forget, did not say offer them for free, they could be another source of income for you, if you were feeling generous then they could become a bonus, the choice is yours.
The One-Page Project
This idea is very simple, you simply produce an item that covers just one page, here you will say on what, lots of thoughts come to mind, but here are a view to start you off.
A To Do List, on any subject that you choose.
A Check List, not to be confused with a to do list, this is where you list items for a particular project, such as items to pack before going on a trip, items required for a special project, this could be as simple as decorating the kitchen or bathroom, but I am sure that you get the general idea, do not forget the tick box!
A One-Page Report, such as How To Do a certain task.
Use it to help build your list – Used as a lead magnet as an incentive for a subscriber.
Use as a bonus as free content to your main product, add as free content to your list or those who follow on social media, or add it to an affiliate sale.
Use it as an up sell or down sell to a product,
Have it printed to pass out locally at events to showcase your brand, even add to any product which is purchased.
A really good one page product can be sold as standalone dependent on the content, information and price.
Use it to create one pagers for other businesses, another form of income.
Have just been into my vast library for an item that I wanted and found a stack of material that I can use for one pagers, each of around 5/600 words, in half an hour, downloaded three, put in new titles, one of the items I have virtually rewritten, so they have gone into my bank of material for future use.
A thought occurs to me, think that I will make a nice title page up to go in front of my words, it will not matter if it is more than one page either, it is the basic concept.
A Combination
This can be a number of one page reports bundled together, or why not look at some of your old posts and put those together to form a small booklet, this is a good use of material which you already, have, each post forming a chapter, include a list of contents and away you go. An introduction regarding the website with a link is another idea, or add your website link inside the booklet.
It might be that you have some small booklets that you have re purposed from your stock of Private Label Rights, make each booklet a part or chapter and then combine them to form a larger E Book. In this case do not forget to add an 'about me' page, to add to the value. Again add a link to your website, also any affiliate link that might be appropriate.
Conclusion
Have not gone into great detail here, but the one thing that we all can create are Information Products, these could be things that you are really good at or passionate about, gathering together ideas from the material that you have on Private Label Rights, I have quite a number of these rewritten, just waiting to decide how to market them.
Several ideas do come to mind, the obvious one is to just sell them as a product either via an opt-in form or in an online shop which you may have, give them away as bonuses or a free gift. Being creative will always come in handy when you are not sure what to do next, create a product, it does stop you procrastinating!
As always do so hope that you have enjoyed this brief look on product creation, please do leave any comments below, we do love to hear from you and appreciate the time that you take to comment.
The next article will be the first standalone one, which follows on nicely from this one it is "Make Money with Articles"
Stay Happy, Healthy and Wealthy
Stuart
https://learningandwealth.com