Introduction
On reading the title you maybe saying to yourself what possible reason could I have for wanting, needing or even having one? That is a very good question, hopefully this article will provide the answer and the reasons why you should consider having your own website.
Let us examine the reasons for having your own website, as it is something that you may not have thought about, or in fact something you have wondered about, but not quite sure what it entails or how to go about it.
There are a number of very good websites providers that will lead you by the hand and help you to set up your very own website, some in fact are free. One of these can be found here. This site is about learning and wealth, done the right way and you can learn about running a website and also about the wealth that a good site can bring you.
This in terms of both the satisfaction of having your own website and the possibility of adding to your income. This to me is a bonus of running your own site, I also not only enjoy doing it but think that at times it is great fun, and very interesting, as I learn so much about different things and people.
Be Above The Crowd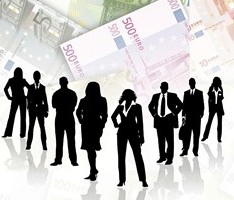 In other words be different. Others may talk about what they have done or do, you can not only show them by having your own website but tell the world at the same time.
The first thing that you need to ask yourself is what would my site be about, a few ideas come to mind:
Your hobbies
Your Sport or favourite team
Your Family
A Society or Club that you belong to.
A passion that you have
The local scene where you live, do they have a website?
You can also earn extra cash, as you will see in the coming articles.
These are just a few of the hundreds of ideas that you can use a website for. You may, like I do, enjoy the inter-reaction that you get when you have your site up and running, this is a fairly new site, but I am already receiving comments from people who have visited.
Build Awareness By Building Connections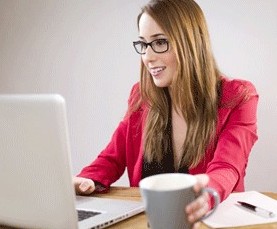 By building your website it makes others aware of who you are and what your site represents, and how you can help them. You need to communicate with them as though they were in the same room as you, or having a chat with them, try to keep it on a personal level.
When you build your website (do not panic, it is a phrase, as there are many good sites out there which will build it for you, even free ones) you will need to communicate with the outside world. You do this through posting blogs on a subject which relates to your website.
What is a blog I can hear you say, simply put it is an article that you write on the subject matter, this is then posted on your site and onto the outside world for people to comment on if they wish. This is one way that you can build connections, the other is by using social media, which will be covered in greater depth in a later article.
It is important that you do have a system in place to make people aware of your existence, unless of course your site is just for fun and you do not really care if anyone knows that it exists or not. In this case the articles which you write can be about anything you choose to write about.
Have An Influence On The Information That Others Find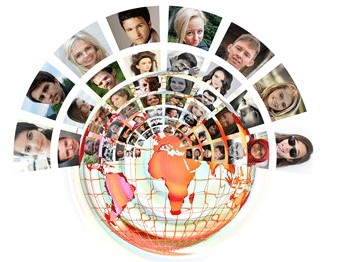 It will obviously depend on what your site is about, but you will be in a position to help others learn about the subject of your site. The chances are that your site is about a passion which you have, in which case you will have a fund of knowledge to pass on to those who visit your web pages and read your blogs.
If this is the case you could find yourself with a lot of visitors quite quickly, as Google ranks posts (blogs) which guides others who are interested in your subject (known as a 'niche'), thus passing on interesting and informative information to others.
In other words make yourself the expert.
Learn New Skills And Increase Your Productivity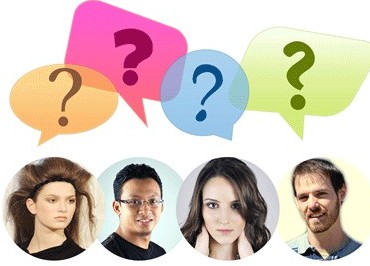 By learning new skills on how to use the internet to make yourself more efficient and productive. The number of tools available to help you to increase your skills is surprising, as is the number that are free. I needed to play at doing a video for one of my sites, have no video recorder, so using my laptop, which of course like all modern ones has a microphone, discovered a free download to enable me to do just that. OK it is basic but it works.
Have also learnt to download and publish photographs to my site, Power Point which I am used too for doing presentations has also made me aware of what a great resource this is. The way that I change slides, add music and so on continues to amaze me, it is also great fun. Thinking of using it to make a video, when I have time!
There are a number of training videos available which are free, some you do have to pay for but usually they are very good. Depending on which provider you use for your site a number of them also provide free training.
Once I have decided what to do I hope to be able to provide some form of training which people will have access to, this could be several months away. Intend to use a form to enable people to give me their email address so that I can keep them informed about the progress that I am making on that front.
Depending on the success of this site might eventually run to doing a newsletter.
Conclusion
Do so hope that you have enjoyed this article on why you should have your own website, it does of course barely scratch the surface of having your own site, the fun you can have, what you can learn, even the money that you can make if you so wish. You can always have a play on one of the sites that offers you a free trial or even a free site.
Please leave your comments below in the comments box.
The next article will be 'Why think positively'
Stay happy, healthy and wealthy.
Edwin
https://learningandwealth.com