Introduction
The danger with this topic is that it could get so complex that it could run away with all the thoughts that such a heading could conjure up, just look at it again plan first to stop over thinking your life and start living, just where do we start with such a subject.  Hopefully I will break it down into a few understandable pieces.
Trying not to let one element get to large and unwieldy, at the expense of other topics, this may prove to be a problem, as there are things which I do need to explain in some detail, not always easy in one paragraph, so please forgive me if the odd section is a little lengthy.
Planning
We need to plan to do anything that will bring success in this life, if we fail to plan, without intending too we could end up planning to fail. There are a number of ways which you can plan your thoughts, ambitions and goals.
Think first what you would like out of life from now. What would you like to achieve, how do you see the future with regard to your earnings potential, your relationships, so it can go on, but hopefully you get the general idea.  So write it down, in other words begin to plan.
You could just get a sheet of paper and draft out your thoughts and ideas for the future.
Use a spread sheet on the computer to make a list of your plans
Buy a note book, list your thoughts in it, then record what you have and have not achieved, or your progress to date.
You could obtain a proper planner or journal so that your thoughts will be laid out in a sequence.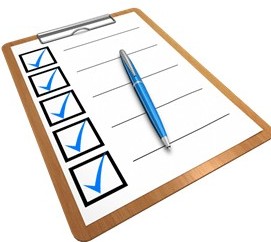 Whichever method you choose do be methodical.  It might be that having jotted down what you wish to achieve that you just use a daily to do list.
Do Not Get Complicated
Life becomes complicated enough without your brain going into overdrive to do it for you.  It is important that what you plan to achieve, you do so in such a way that you do not give yourself too much to do, all at once, nice easy steps are far better than giant leaps.
In your planner or journal you could list what you hope to achieve in easy to manage steps, which are numbered, as number one is completed, move onto number two and so on.  This also stops you thinking too far ahead, which can not only confuse you but on occasions you will find yourself in a tangle.
There is nothing to stop you re-arranging the order in which you wish to do these ideas.  In this series of articles I have re-arranged the order in which they will appear a number of times.  Do not set things so much in concrete that they cannot be changed come what may.
In the best of plans, you have to allow for a degree of flexibility.
Re Think Your Life
This is the time to stop and think, have  a look at your life, make notes, go back to your planner, what needs changing?
Be brutal with yourself, admit that somethings are not quite right, how can you change them to improve your lot.
This is not easy, but it will pay in the long run, it does not matter what stage of your life you are at, have a long hard look at yourself, what would you like to change! how can you do it, do not be afraid go for it.
A few ideas to help you begin to rethink your life:
Remain focused on what is happening now, forget yesterday, do not fret about what has not yet happened. Learn to have a now attitude.
Look out for your future, plan it, do not let it get confused with what if, or be all that you think about.
Enjoy your life, learn to relax and start to live life as you should.  Have fun, do not be a grouch.
Forget the what if attitude of decisions that you have made, you did what you thought was the best option at the time.
Use your strengths to help you shine.   It will boost your confidence if you learn to deal with things when they happen, do not stress about how you will cope in the future.
Learn to accept that life changes, treat them as a chance to grow into an even better you.
Learn to stop the what if syndrone, let things that you are not sure of go, focus on  what is happening now.
It is not a good idea if you try to change the behaviour of others, far better to see what good qualities they have and encourage them by speaking to them about how good this or that is.
Try to practice being frank and kind to those about you, you are trying to get on with your life by improving the relationships that you will have in the future.  To ensure that it is a good one, be kind to those you love, even generous.
If little things annoy or irriate you let them go.  If you are not careful these can grow and fester, with the result that your relationships could be in danger.
Ensure that your emotions are in today, not yesterday or tomorrow.
Be hopeful when analyzing a problem, look for solutions that will help you deal with it.
You are trying to change your life, so take action to do so.
Do not ever procrastinate, if a decision has to made, no matter how hard then make it.
Look at yourself, focus on what you can do, what are you really good at, then decide why you love you. ( My thoughts on this, is as long as I can live with how I behave, then I do not care what others think).
Learn to have a break from the daily challenge, just because you decide to take your partner shopping or away for the day, it does not mean that work will stop because you are not there.  It is more likely that you will come back feeling invigorated.
Remove from your life those things that drag you down, such as spending too much time on social media or the internet, those habits which you have got into which are stopping you having a great life.
Stop rushing, give yourself time to have a meal, spend more time with the family and those you love, no need to rush about.
Have a sort out in your mind and in your home, really do de-clutter, you will be surprised what you do not need, so fill your life with joy once more.
Hope that these few ideas to re-think your life will help you on your road to living your life to the full once more.
Start Living
If you learn to re-think your life to make things easier then you can start  living.
What would you, like to achieve or do, learn to paint or dance? Start to go out and about more! travel abroad, there is so much that you have probably not yet done that you would like too.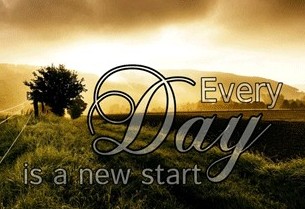 You could make a list here of what you want to do, do not hold back, this is your future life, live it as you want too, do not be afraid to say I really want to do this, plan for it and then go for it and do it.
Conclusion
To get you started on planning I have a free gift for you, from my good friend Sue at Createful Journals, no strings attached just click here, you will receive six planners for free.
Hopefully this article will have given you thoughts to getting your life more simplified and therefore being able to start living it as you would really like to.
As always please feel free to add your comments in the box below, we do value your feedback, and appreciate you taking the time to comment.
The next article will be "How to destroy your debt"
Stay Happy, Healthy and Wealthy
Stuart  (aka Edwin)
https://learningandwealth.com