Introduction
Have already touched on this subject in some detail, in part one it can be found under PLR- Private Label Rights, in Part Two I did an in depth review under 2019 Review of IDPLR.com. Once more my lovely commenters wanted even more so, here we have In depth on Private Label rights, in the hope that I can get really below the surface and also lead you to a number of other producers of such material, though any comment will be very basic as I do not want to develop this site into one of full-blown reviews on suppliers of PLR.
Do appreciate that some of this article will repeat what I said in my first one, please accept my apologies it has been done for two reasons, to refresh points made, and for those who are new or have not read the previous article.
Getting the Right Material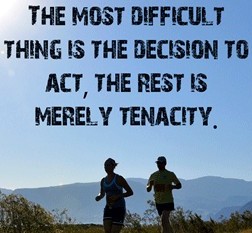 Only you will know which material to choose when you go into your supplier of Private Label Rights, which for ease for the rest of this article I will simply call PLR. The choice of your subject I just cannot advise you on, as it is your niche. At times this can be a little hit-and-miss, you download the material and find that even though it is labeled PLR, when you check the license you find that you cannot alter the graphics, or sometimes the cover, even worse the content. Only had the odd one where I could not alter the content.
Granted it is rare that this happens but it does, this is one reason all my suppliers are on either yearly or monthly subscriptions, that way if I cannot alter everything nothing is lost apart from a download, usually I can find something to use even then.
Vital then to stick to PLR if you are looking to alter amend or substantially rewrite the download.
Have got some MRR which I can do virtually anything with, but usually find the article that I really want to mess with I cannot do it.
How To Use It
The big question, having obtained what looks like a really useful E- Book, which you think that would be ideal for your website, your sales page, or even as a giveaway, just what are you going to do with it.
Having downloaded it to your site the first thing to do is to unzip it. Will assume you know how to do this, if not just right click, then when it appears, right click extract file and then unzip it . Do take a note of which file it has unzipped to and where it is, the number of times I have forgotten to look and it is not where I thought that it should be. (Sorry to those that are aware, did not want a newbie being unsure).
Check exactly what the file contains, at the very least there should be a E-Book, Cover, License and then it depends, some also have graphics, if you are really lucky then a Sales Page, Thank You Page, Opt-in Page so much extra that it is almost a done for you product. Even have some that have articles, which are additional to the content in the E-Book, these are great as it gives you even more material to play with, or add to the original book. Some E-Books I have even replaced chapters that I did not like, with one of the articles.
First read the license to check what you can do with the product. You must then have a look at the E-Book and give it a quick read, sometimes a glance at the contents is enough, also look at the cover.
Just what are you going to with it? There are several things at this point:
There are a number of different ways that you can quickly monetize private label and resale rights content, even if you have little experience in information marketing.
One of the easiest ways is to repackage content into new compilations, and then sell it on the open market under your own brand.
Use it as an E-book
Remove some of the chapters and pages and turn it into a completely new document
Add some pages to your website, newsletter or another document.
What to do Next
First decision if you like it you can just use it as it is. To me a bad decision, all you are doing is handing out someone else's work, to your hard-earned list.
Assuming that you can amend the contents and graphics, also use your name, then the fun begins.
The first thing that I do assuming that I am going to turn this product into an E-Book or a booklet, is to decide on a new title for it.
One of the first things that I do having decided on the new title is to create a new cover, complete with my name as the author and website details.
On a new word document page put in the title, then copy the entire document to this page. This is the start of you re-purposing the original document, do not forget to save it with the new title. Decide how you are going to change the original, what I do is put all my new words in the document in red, so that I know what has been amended. Then when you are satisfied you merely select all and turn the red ink into black. It is a good idea to have a link in your E-Book back to your site.
Should you decide to put together a number of articles and form a Compilation or training programme, you will need to obtain a variety of PLR and resale products that will enable you to form a training program or compilation, so make sure that when you begin selecting products for your collection, that each one serves as a "module" that covers a specific area, and that together, you're able to deliver a complete training program or compilation.
As an aside here to be completely clear, a compilation is a collection of E-Books, videos and other documents, a training programme is just that it teaches the student a subject and can be similar collection as a compilation, but designed to teach a subject. A compilation is to inform.
For example, if you are interested in creating a compilation for the weight loss market, you could include a few reports on weight loss tips, and perhaps an e book on dieting, healthy eating and even PLR work out videos.
Where to Get PLR Content
Have already mentioned IDPLR as one source that I use, often also use:
Resell Rights Weekly usually produces new material on a very regular basis, does have some very good points, You can start as a free member which has limited access to the Monthly Download, If you should become a gold member, which costs $19.99 a month then they offer a number of useful tools and downloads, these include:
Online University, good training
Product Search
Profit Maker Site
Newbies Start Here
Templates, a new one everyday
New products on a regular basis, as a gold member you can go back to the full list of material over many years.
Like IDPLR this is a site that I would not hesitate to recommend.
Conclusion
In considering the material for this article, even trying to write on that is in depth, it is not that easy. It can be a really complex and interesting subject.
You will gather by now if you have read a number of my articles, that I totally adore PLR, it helps me to understand complex subjects very quickly, whether I use the material or not. In fact, I have a file which has just got items of interest in, so that I can refer to them, should I ever need to.
Had a look at this file just and found a book called "Super Affiliate Wizard" which has one hundred ways to improve your affiliate commission, definitely one that I must read, surprising just what I have got, have made a note, this could be really useful, as part of the title tells me that it will increase my affiliate commissions!!
Would be wrong of me I think not to mention that using PLR is an ideal way to earn money from home, if your a busy parent, or not able to spend a lot of time either going out to work or for a variety of reasons I know of one lady whose mother is house bound and needs her there a lot of time, she uses PLR to keep her mind occupied, also she makes a very tidy side income, whilst still looking after her Mum.
If you really do not want to re purpose your articles you can always farm the project out to one of the many writers that operate such services, I do not intend to list them here, but one that always springs to mind is Fiveer.
Do hope that you have enjoyed this article on PLR, if you have any comments, please do leave them below, we do so value the time which you take to make them.
The next article will be "6 – Care with credit cards".
Be Happy, Healthy and Wealthy
Stuart (aka Edwin)
https://learningandwealth.com