Introduction
What ever stage of our lives we are at, it is so important that we understand that we must continue to develop our personality, in this article I have chosen four areas which I hope will not only help you understand what I mean, but will assist in continuing your own personal development.
If we are honest we all think that we are OK and have developed into good human beings, who care for our families and fellow man, yes we probably do, but that does not mean that we have not got room to improve.
What Personality Development Means
If I asked one hundred people what personality development means I would probably get one hundred different answers, the reason of course is that we all believe in differing things, we all have different personalities to each other. It would be a strange old world if we were all the same. Life could just get very boring knowing what someone was thinking or about to behave, it really does not bear thinking about.
Your personality is not inherited, nor are you born with it, it is developed from the moment that you are born, we develop our own personality, it is true that those around us can help us to develop, however we ourselves are the main developers of our personality.
The Layers of Your Personality Development
This is a very complicated subject. There are many definitions regarding the development of a person's personality.
Simply put it is a combination of a person's physical and mental characteristics as well as those we portray with our behavior. We must not forget the patterns which our character shows in life. many people do not understand what personality development is, while others just tend to ignore it.
Personality Development is found mainly in the workplace, Companies spend a great deal of time and effort on developing the skills which they feel that their staff should have. These include how to communicate properly, leadership and creative skills.
These skills are fine, but they only deal with the external part of the equation, the body and mind are ignored, these are the important part of your development. Read all the books on the subject that you wish, but until you think, and you get your mind attuned to that thinking, it will not work, you have to practice to be strong to develop your mind and body otherwise you will not improve your personal development.
If you wish to improve your personal development, the first that you must do is admit it to yourself that your personality needs to improve. One way to do this is to practice Yoga, whilst it has not been updated for some considerable time I do have a few ideas at https://yogaandpilates.com which you might find to be of use.
The devotees of Yoga belief that the Human body is made up of five layers:
Conscious Layer – this is related to the physical side of our body, such as walking and even talking.
Sub-conscious Layer – this is the physical side of the subconscious such as digestion of food.
Mental Layer – as you would expect this is our thoughts, minds, also our emotions.
Intellectual Layer – the layer that makes the decision what is right and what is wrong
Blissfull Layer – this actually relates to our happiness and joy.
It is not surprising that all these layers in one way or another affect our personalities., these are in fact categorized as listed above, the only one that differs is blissful which is replaced with the word spiritual.
Using Personality Development to Succeed
Are you able to accept that in life their are things that you can change as there are things that you cannot. Are you also able to accept that in your life there are many things that will change in your life?
Being able to accept change in your life will help you to take charge, when you do so you will be able to see how to improve your personal life. Learning to accept this, enables you to discover you. It is incorrect to believe that we have established our identity because we act in the same manner all the time. We all have actions, thoughts, emotions and even behaviors that are the result of influences which have affected us, whether they be good or bad. Every day we will experience something new, this will cause our personality to be affected, as a result your general feelings are altered, if only slightly.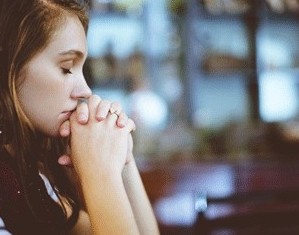 In this life we are surrounded by millions of things which can influence the way that we act or feel, here I am thinking of the television, social media, even newspapers. Let them influence others in regard to their behavior, but do not let them influence your personality, We cannot change the way that others feel or behave, but we can change our own. This is part of the process of learning and accepting.
The best thing that you can do is to influence yourself in the way that you develop or improve your personality. Learn to appreciate the humour in life, if you do, you will begin to feel better inside, or stop being so serious.
The change that you will develop in yourself will lead you to doing things like eating properly, regular exercise, moving in the right circles as you develop you.
Childhood and Personality Development
There are a number of theories about when a person begins to develop their own personality, the most popular theory is that it begins in the womb. Before one gets to early childhood the factors that are responsible for your personality are in place from very early childhood.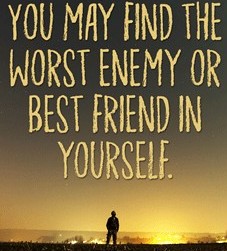 The way a person acts in either a negative or positive way as defined by their attitude, ways of feeling, intention, attitude and other traits.
A person's personality can be developed in one of two ways, you make either the right choice or the wrong choice, this will then be defined by how others see you.
This could be developed into quite a major paper, but feel that the fact that we begin to develop our personalities almost from conception, as we are told, allows us to see why as we get older we do need to have a good look at ourselves and try to mold our personalities, how we would like them to be, and not how we are perceived by others.
Conclusion
As always do so hope that you have enjoyed this article on developing your personality, if you have any comments please do leave them in the box below, your feedback is very much appreciated as is the time that you spend in making them.
The next article will be "Develop your own website"
Be Happy, Healthy and Wealthy,
Stuart (aka Edwin)
https://learningandwealth.com