Introduction
This title like a lot that I use probably seems rather silly to you, but is it? Let us look at the dictionary definition of the word should first.
"Derived from shall, originally expressing debt or moral obligation, now used with the infinitive of a verb, to form a future tense"
Looked at logically, what you should avoid could mean a multitude of things:
Do not fall under a bus or train.
If there is gunfire duck.
Do not jump in the deep end if you cannot swim.
OK I am being frivolous, but I think that you get the point, we are looking in this article at the more important things in life that you should avoid.
Just What Are Your Shoulds?
When you live on "shoulds" you are doing what you think that you should be doing rather than what you want to be doing.
This can cause a number of problems:
You fail to give yourself a chance to explore other avenues of life.
Instead of flourishing, you are constantly compensating what you should be doing.
The interests that you believe in are constantly being ignored.
You constantly fail to prioritize correctly.
Believe it or not you actually become a victim of your own thoughts.
You begin to show resentment to others
Move to living your own life, by replacing the should one.
It is very difficult to change when you have been so used to following others "shoulds". This involves getting past the negative self-image which has built up as a result of following the "shoulds" of others around you.
So how do you do this?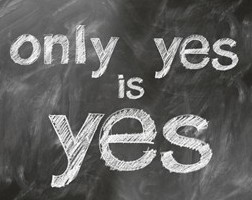 You need to identify what you really do want.
When your inner voice starts to criticize you, learn to overcome it and say NO.
Do not let others try to bully you into doing something that you do not wish to do.
Only accept opportunities that follow your dreams and ambitions.
Change The Meaning Of Should
It is very difficult to change what you have been told possibly all your life that you should do, to replace it with something that you believe or want to so. The goals and values that you have been led to accept or that have been put on you by circumstance or others are difficult to eradicate.
A good idea is to write down all those shoulds which you would like to get rid of, this will not be easy for some people, what can you live without that you have always been told that you should do. Here I am not talking about:
Going to University
Getting Married
Settling Down
Getting a good steady job.
Rather, things, and here some are some of my personal ideas, some also silly one's.:
Always wear a collar and tie on a Sunday, (even if you are not going out)
Do not go out unless you have polished your shoes.
Shave before breakfast.
This list could go and on, but will leave you to decide, we are all different and have had differing upbringings, which could make the lists very different.
Make a Plan
Here I can hear you say what another plan, the man is plan mad. Maybe but when you do make plans they are a sign that you are serious about not only doing something but about carrying those plans out.
What you need to plan now is how you are going to get rid of those "shoulds" and replace them with positive thoughts, and ideas to improve your and your loved one's future.
This is the good bit we have mentioned it before, but what do you want, forget the should, it is now the "I am going too time", so if you like another plan or list, this time for your future enjoyment.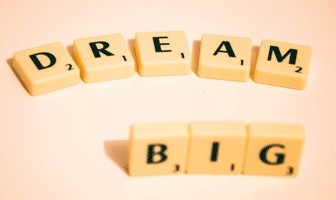 Forget the cost for now, just be sensible, but dream if you wish.
This is where you can plan you your new home, new car, luxury holiday, the shackles are off, no more you should do this or you should do that, now do want you want, within reason of course.
Now Is The Time For Integrity
What has integrity got to do with "Shoulds" you may well ask, quite a lot is my reply. Just because you have stood up to the past and decided to bin all those shoulds that you were bought up with, this does not mean that you can now go totally off the rails, starting to rob banks and other such pursuits.
No matter what you do from now, whilst you are free of the "shoulds" you must act with the utmost integrity in both your beliefs and your actions.
To start this new journey you must be clear in your own mind just what you do believe and what you want out of life from now. What items, things, actions or beliefs are non-negotiable, these you will carry out no matter what else comes along or that little voice tells you not too.
The obvious one's here are those people that are close to you and therefore matter a great deal, they of course remain in your plans and life.
If you are not clear about what goals you want out of life, what your beliefs are it will be very difficult to plan your future with any sense of certainty or integrity.
Whatever your values are, they help to decide what you believe are the rights and wrongs of the world. This can also help you to understand why you are unhappy about certain things.
Once you are totally clear about the values and beliefs that you have, you can then plan for the future with a clear mind and your integrity intact.
Conclusion
Hope that you enjoyed this article regarding the old-fashioned "should" word, if you do have any comments please leave them in the box below, all feedback is valued as is the time that you take to make them.
The next article will be on "Develop your personality"
Be Happy, Healthy and Wealthy
Stuart (aka Edwin)
https://learningandwealth.com