Introduction
Welcome to Part Three in the Learning and Wealth Series, trust that you have enjoyed what you have read so far. Judging by the interesting comments which we have had, assume so. Do so love some of your ideas for future articles, which I promise to seriously consider. But on this please do be patient, cannot just write an article and drop it in, do need to do some research and also often like some articles to follow in some form of order. Hope that you understand, if you do need an urgent answer you can always send me an e-mail, or if you are a member of Wealthy Affiliate, then send me a private message.
Whilst starting this series it made me realise that I could begin to do some more extensive articles on some subjects which people have asked to be in more depth, so am going to include four standalone in depth articles which will be scattered throughout this series. They will be shown as the next article to appear so that you are aware that they are not in this series.
Also intend to number each of the twelve articles as part of the heading to avoid confusion with the standalone ones, which will not be numbered.
The Topics
The topics to include always cause me a great deal of thought, more so this time as I have a number of requests, it has been a question of what do I Ieave out rather than what do I put in. Also not to sure about what order they should appear in, was trying to find a balance, but in the finish opted for the first three as they were the most requested, it was still a difficult decision to make, so please forgive me if you had preferred a different article to have been positioned nearer the beginning.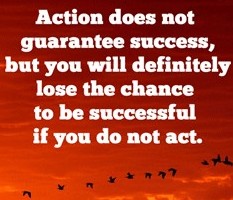 What are Hashtags? – This follows a question asked by someone who was kind enough to comment on one of my posts, so thought what a good idea, sure most people know what hashtags are but for those that do not, a few words of explanation and hopefully advice, on what they are, their use and where to use them.
Funnel Building Secrets – Appreciate that I did cover this in Part Two, but have had a request for an even more in depth article, so will include one this time with a greater degree of explanation, and hopefully one or two ideas or secrets gleaned from the masters.
Auto Responder E Mails – This refer to the e-mails that you need to use when you set up your funnel and the autoresponder, again another requested topic. This can be quite an interesting subject as hopefully you will see, it is not as complicated as you might think!.
Product Creation Ideas – What products are you going to offer your list? It does not matter if you are giving products away, adding them as bonuses to a paid for product, at the end of the day you need a product, even if you are just an affiliate marketeer, you must have something to offer. Will include a couple of ideas that you might like to try for yourselves.
In Depth on Private License Rights – Another subject which I have already covered including an in depth review, this time will include some other sites that produce PLR products, will include a greater depth in general of their use, which I hope will be useful to those who like me do use such products a lot.
Care with Credit Cards – Another request, this time on how to control your spending or in my language how to not use your card. This could also be called these things are dangerous and can be expensive if mishandled.
The Need for a Disciplined Mind – The thought that you can actually discipline your mind does surprise some people but it can be done, more importantly it needs to be done, to help you succeed. A subject that I hope will generate a lot of feedback.
Why Meditation is Good for You – One of my original website topics, which sadly I have let slide somewhat, however hope that this will reawaken me on the subject so that I get back to adding more content to the original website. More importantly it will help you to understand why learning a few basics of the art of meditation, will contribute to helping improve your ability to relax.
Review of Createful Journals – All who have read any of my content will know that I do go on about planners and journals, sorry but I honestly believe in them. This review is about the major supplier to me of these items, also as you will learn the majority of their items are private label rights, this I hope will be worth reading, hope also to include some other freebies for those who would like to try them. Used correctly this could be an additional income stream for you.
Recurring Income – Thought that as we are on the odd occasion discussing wealth in a way that we are trying to improve the way that we monetise our website or business, that it might be a good idea, to explain briefly how it is possible to set up an income stream and then let it just gently chug away on autopilot, earning us money as it does so.
Why You need to Sleep – Decided that I would introduce an article on what could be called a specialist subject, will use notes from a booklet which I am writing on this subject. Believe it or not getting the right amount of sleep is vital to your well-being, not to mention allowing you to feel fit and fresher each day to start your daily work load.
Increase your Productivity – In some ways this could also be called a specialist subject, but it is a very important one to those who are involved in working from home, as we do need to be very productive with our time. In fact, it is vital that we are not only productive with our time, but disciplined in its use. This article could actually appear anywhere in this list, but decided to have last to hopefully give you the impetus to really go for it with your business.
The Four Standalone Articles are:
Managing Your Time Effectively
Get Yourself Organised
Learning To Budget Your Finances
Make Money With Articles
These are not in the order in which they are likely to appear.
The Reasons
Why these particular subjects this time, apart from the obvious one that they in the main have been requested. Felt that there was a need to develop certain areas in more depth to enhance both your learning and your wealth. As I continue to produce a new set or series of articles, it is hoped that having covered the outline of many of the basics that I will in fact be able to really go into greater depth on a number of them.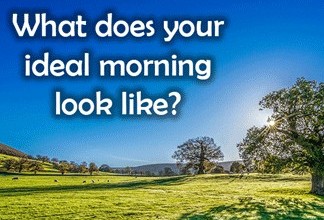 As mentioned earlier this time am including four standalone articles which will cover the four subjects mentioned in a lot more depth, will try not to make them book length!
Business Development
Continuing to develop your business is vital if it is to grow, which in turn will hopefully show you an increasing return on your investment, even if you have not spent any money, you will have invested time. This is the reason that I am including some suggestions or ideas which will hopefully help you to earn some money.
Will possibly include something that could save you money in the standalone section.
Personal Development
Your personal development is important, it is therefore essential that you continue to improve it, enabling you to enrich your life as you do so. Sometimes I feel that we think that life is OK, without actually stopping to think that maybe, just maybe, it could be better. To do this we must learn to try to develop ourselves in different areas.
Conclusion
This is what I hope to produce during part three, it is varied so I do hope that you enjoy reading the articles as much as I have enjoyed, researching and writing them.
As always please do leave any comments below, we appreciate the time that you take in writing them and enjoy reading them, as they do help to develop the future of this site.
The first article in Part Three will be "1 – What are Hashtags?"
Be Happy, Healthy and Wealthy,
Stuart (aka Edwin)
https://learningandwealth.com