Introduction
The idea behind the title is really very simple, should my articles in the future be a lot more detailed instead of just scratching the surface is another question to answer, do future articles get more intense? part of me says YES, the reason is simple it is alright giving little tasters about a number of subjects, but the time must surely come when you really do need to know more.
Your thoughts on that statement would be greatly appreciated, as I feel that this is something that I must seriously consider, do realise that it would be more than a slight change in direction, with regard to the research and content required. Not to mention the amount of work involved in doing it, but I do think that this is a step in the right direction to firmly establish my brand in the market place.
What would it achieve
The initial response to that, is access to a meaningful article, on a given subject, within the parameters of the niche, which I have set initially, in my very first article on this website.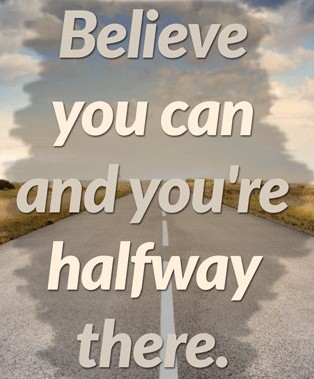 Some thoughts are to follow up, or possibly use some of the suggested articles in my previous posts these could certainly add a lot of interest if the articles were of sufficient interest, at the moment am thinking of product creation and as mentioned previously an in depth look at funnel building. These two just to start the ball rolling.
Have had a request via a comment on my last post to explain fully what Affiliate Marketing entails, did suggest that we have good enough tutorials on Wealthy Affiliate, I did touch on this in Part Two, but will certainly bear that in mind for the future, as I will a couple of other suggestions. It is really good that people are now beginning to communicate with me regarding articles that they would like me to write, the only problem that I have, is that I do like to have things in some form of order, so cannot just churn articles out to order. More's the pity. Research is also needed, despite my stockpile of material!
How deep is deep?
Great thought would have to be given to the depth or scope of the article, which would also mean the subject matter, this would avoid the article becoming a book, or an extremely long article of many thousands of words. This would also run the risk of becoming extremely boring.
Is it possible to pick out a small part of say Social Media, then develop it in great detail, thinking here of something like Twitter or Linkedin, a really in depth look at how to use them. To try this with Social Media in general and in depth would be far too long. Have already scratched the surface of this subject in other articles, so specialising within it could be the right thing to do.
This last comment is very important, having mentioned something briefly in say a couple of paragraphs, then to cover it in real depth might prove to be too much, so a portion that would interest people needs to be picked out, researched, and expanded on. It is surprising just how many words can be written with enough thought and research on the smallest of topics.
This is certainly an area which will require a great deal of thought before I embark on it, as I will need to get it right, though I do try to get everything right that I comment on. Having said that I have to admit too not being perfect!
A story or a long article?
Have possibly covered this already in the previous paragraph. However, feel that this is where both commonsense and the amount of material on the subject need to be considered. Do appreciate that some people feel that say 5,000 words is the norm for an in depth article, my honest opinion is 3 to 4,000 words should be enough to enable you to get your points across without boring the reader, this probably stems from the fact that I myself get bored with long articles that begin to hold little or no interest.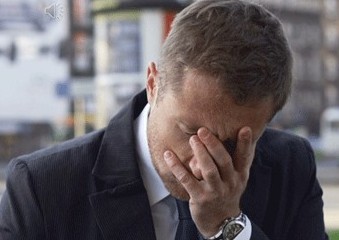 Appreciate that some people feel that once you get writing and are used to say 5 to 6,000 words then you should do that all the time, cannot disagree strong enough with that statement, when you have covered all the points and said all that you need to say, then finish it, do not go on for the sake of it.
The last paragraph reminds me of when I watch promotional or training videos, the number of times you have to listen to opening remarks that are totally necessary is unbelievable. Often I either switch off the recording, or if I am really interested, skip forward to see if I can find the meat of the matter. Realise that I am like a dog with a bone on this subject, but you will gather that it is something that I feel very strongly about. Mini rant over.
This is especially true of articles that I only have a passing interest in, suppose what I am saying here is that the content must always be interesting to keep the reader on the page. This in fact is a lesson that all writers of content should note, be interesting, keep the readers interest, that of course includes me.
If the worst scenario happened and I found that I could write say 8,000 or even 10,000 words on a given subject then it could be split into two parts, if the first part is of sufficient interest then hopefully the reader would come back for the conclusion, that is one theory! This really emphasises the thoughts in my previous paragraphs.
What should not be included?
The obvious answer here is something that has little or no bearing on what I am attempting to cover on this site with this brand. But that is taking the extreme a little too far, on that I hope you will agree?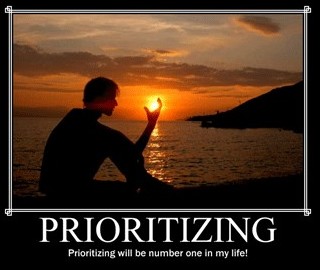 The first thing that comes to mind is not going in depth on a subject or article that to do so would make it either very boring or too intense. Giving help, advice and knowledge is fine, trying to do it too degree or masters level is to put it mildly rather silly.
There must also be a limit on the subject being covered, to this end I am thinking that a small subject that really does not have the depth, should either be left alone or attached to one of a similar ilk that is also difficult to expand to deeply on.
Having just looked at what I have written, suppose you could argue that if the information available was not of sufficient depth, then it should not be used or added to another article, as this would defeat the object of an in depth article.
Conclusion
As you will gather this article was extremely difficult to write, finding my way around what I wanted to say, whilst not getting so tongue-tied that you the reader, were totally confused.
The saving grace in all this, is the fact that the ideas in this article will not appear until part four of my series on learning and wealth, this has got to be at least two months away, if not more.
Part Three has the articles listed in draft form, which will enable me to be able to start rough drafting the content which I hope to include in each article. One of these I hope to be a lead in for a sales page, but that is another story.
So these are my thoughts for the future, still will have to decide whether to go with this idea of a deeper article on a smaller subject, or to carry on scratching the surface of broader subjects. Fortunately I have plenty of time to make that decision, as long as I do not start to procrastinate, then find that I am rapidly running out of deadline time.
A light bulb moment has just hit me, I have a number of e-books which I have written on various subjects, as yet languishing in my hard drive, awaiting to publish or not to publish decision, could I link one to the core subject. That is definitely food for thought.
Just had another thought instead of seriously in depth articles, why not just produce some really detailed infographics, with a small explanation, will have to stop this all these thoughts buzzing round in my head, still I suppose that the more I think about these things, the clearer that the outcome will become.
Almost at the stage of thinking to myself that this deep article idea is not a good one, and I have wasted all of our time, me in writing it, you dear reader in reading it, for that I am very grateful.
Do so hope that you have enjoyed my ramblings on how I wish to go forward, please do leave your comments below, they are valued, as is the time that you take to make them.
The next article will be "Learning and Wealth Part Three"
Be Happy, Healthy and Wealthy
Stuart
https://learningandwealth.com