Introduction.
When asked where I get my private label rights content from, should I need to use any, my answer is simple, I have a number of contacts which supply me when the need arises. One of the best is this site which I am about to review, idplr.com, I am delighted to be an affiliate of this company and hopefully as you read this, you will understand why.
It is my belief that anyone who wishes to grow an online business using the written word, graphics, videos or audios to name but a few, misses a really great opportunity if they fail to grasp what is given them by such companies as these. The majority of the work is already done, all that is required is a little tweaking to make the copy your own.
In most cases you can in fact just use it as it arrives, this is something that I would never recommend that you do, you run the danger of somebody already having this copy under a different name, and requesting a refund. Far better that you add your own personal touch, then you can honestly add your name as the author.
Products
In a nutshell over 12950 products are available for members to download when they join, roughly broken down as follows:
Over 6315 E Books
Over 1707 Videos
Over 1330 Software
Over 604 Graphics
Over 1219 Templates
Over 200,000 Articles
Over 1200 Turnkey Sites
Over 260 Audios
More than enough to not only get you started in the wonderful world of PLR, but sufficient to sustain your business for possibly many years to come. In addition to the above, as long as your membership remains active you also get the following: An example of one of their products is shown below.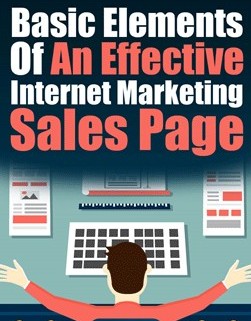 New products available almost daily.
A "Live Preview" feature, this enables you to look at any product before you download it to make sure that it is suitable for the use that you intend to put it. This is in the form of a product folder which shows you the first five pages of the document, twenty seconds of the video or audio, all the e covers and graphics, the complete license with exact terms of the product.
Members may request products that they would like to see offered.
Members may submit their own products for consideration as plr products.
Free Training, excellent training videos are provided to help you in the world of PLR.
As you expect first class support is available to all members.
Free Products
These include:
Free E books
Free Software
Free Graphics
Free Templates
Free Videos
Free Audio
There is a note with the free E Books that the quality is not the same as you will find in the main products, however I decided to test this out. My conclusion is that:
Started with an infographic package, the content was very good, the only drawback is the limitations placed on the license as it was MRR and not PLR, this meant that I could not use it on my website.
Downloaded an E Book, entitled "Find Your Niche" was, if I am honest surprised at its quality, have paid for books with not so much detail or additional content. This was complete with Opt-in Page, Sales Page, Checklist, Cheatsheet, Thank You Page, Mindmap to name but a few.
In other words you could put this on the web and sell it as is, and it was free to download. As with the Infographic the license details are not ideal, as to what you can do with it, but this is a ready-made product, which could be added to your site or store and sold as it is, so for once I would not be concerned about any additions, though I can sign the sales page and have my name on it The document can also be used to give away to build a list, this is always useful.
Bonuses
Access to some of the bonuses depends on if you are a free member, a one-year member or a gold lifetime member.
3D Cover Creator, this enables you to create a first class cover for your E Book in around fifteen minutes.
200k Private Label Rights Articles, access to Contact Xpress which contains this very large collection of plr articles. Access is free to One Year and Gold Lifetime Members.
WP Sales Page Creator (WP Sales Copy) this is a WP plugin which enables you to create professional sales pages, squeeze pages and opt-in pages. Easy to use.
10GB of Web Space, ideal if you need web hosting, or need even more than you have already such as another website.
The Deal
Or what will it cost.
It is free to sign up, at the moment you get 200 free plr articles just for submitting your email, the articles will be varied, but it does give you a chance to look at the type of material that they offer. Also gives you a chance to play with plr without any outlay.
Gold – Three Month Membership – $39
Gold – One Year Membership – $69
Gold – Lifetime Membership (Special Offer) – $89
I have opted for the lifetime membership as I felt that the outlay compared to the other options was a really good deal, think that I have had my monies worth already. In fact I know that I have, as the number of items that I have downloaded so far put the cost at less than $1 per item.
To be honest the quality is very good, so far nothing has screamed out rubbish or tat, more, now how are you going to use me to make money.
Conclusion
Hope that you enjoyed this look at a private label rights company which I use, it would pay you to have a look at the site, even sign up for a free look, it could be worth your while.
I have no hesitation in recommending this company to you, consider that it is very good value for money should you wish to need access to material so that you can tweak it and use it for resale, free gifts, to write an E Book, the list is endless.
Notice that a lot of reviewers score or mark the product or company that they are reviewing, in that case I give IDPLR.com 9.5/10, as I never give 100% to anyone as there is bound to be something that I have missed, which would reduce the score, from the perfect ten, which I think that it actually deserves.
Please do leave any comments in the box below, they are very much appreciated, as is the time that you spend in submitting them.
This is the last article in this second series which I hope you enjoyed, if you have any article that you would like me to write on, please do let me know, and I will see what I can do.
Be Happy, Healthy and Wealthy,
Stuart (aka Edwin)
https://learningandwealth.com