Introduction
This follows on nicely from the previous article on Funnel Building Secrets, you need an auto responder to send follow up e-mails to your list, this keeps them interested or warm on what you have to offer in the future, or next as the case may be. Do remember that when you have built your list it is the first step to help you to make a regular income online.
Keeping your clients informed of what you have to offer is very important, if you fail to do this they will forget you, then you have lost a potential source of income.
Remember many years ago attending a sales presentation, the guest speaker was relating how a member of his staff lost a big repeat order when asked how often he spoke to the client, he said once a year! People like to be kept informed but it must not be over done either.
First let us examine how we can send and develop autoresponder e-mails. Before I do so, this it might be a good point in this article that like many other parts of your business, to have a plan for your e-mail strategy, this will help to sort out your offers and bonuses in a logical sequence.
Boosting Business With Autoresponders
Let us begin by a brief discussion on autotorespenders, just what they are and what they can do to help your business be more automated. There are a number of very reputable firms that do have an autoresponder service, personally I use aweber, and have done for sometime, yes I am an affiliate but the site does all that I require of it. It will not do any harm, if you do not already have an autoresponder service to check them out.
What does an autoresponder do? not only is it able to gather information and e mails from those who reply to your opt-in form, but it enables you to post into it, your e -mail messages, and send them out to your subscribers at the defined interval as you require them to do so, thus saving you a ton of work, which is why you need to plan them as part of your campaign, also why you need an autoresponder.
Your E Mail Content
It is important that the content of your email is relevant, also that it does not look like spam, or as if you are desperate for their business (even if you are!). The way in which you send your mails to them is also important as this can affect your entire marketing strategy, your clients must be kept happy with your content, which must be relevant to your niche.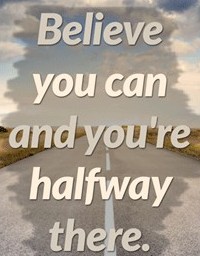 Use an engaging headline to attract attention, this will ensure that your mail has a better chance of being read, also improve the open and read method by ensuring that it can be read on mobiles, believe that some fifty percent are now read and opened this way.
To avoid having to design your e-mail swipes as they are called, every time that you need some, why not create a swipe file that has nothing but these messages in. As I mentioned earlier it is surprising just how many of these pre-done messages that there are available on the internet, have a look and you will be surprised. It is not my intention to say just copy them that is wrong, but certainly use them as a guide, you will find that this will help you when the need arises to use them. A similar idea to what we use when we have private label rights for material.
Build Interest With Autoresponder Messages
Make your messages personal, if you can, Dear Peter, Hello Peter or just Hi Peter, are much better than Dear Friend or Valued Customer. Ask yourself what would you prefer, that will answer your question, putting both you and the customer in the comfort zone.
An example from one of my emails which I have on file to use whenever I need to:
Subject: Having problems building your list John?
Hi John,
It does not matter how hard you work at building your list, something that we all need to do, but all your efforts seem to be not quite right, is that you at the moment?
If so do not worry we have all been there.
Do you see what we are doing here, making the customer not only feel wanted by using his name, but empathising with a possible problem that they might have, you then expand by offering to solve it for him. No I am not going to give you the entire sales pitch, I will leave you to work that out.
What Timescale For Follow Up Messages For Autoresponders
Did cover one idea in an earlier paragraph of the content, but this is really not about what you write but how often.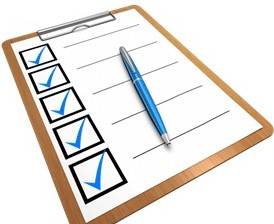 This is a very good question to which there is no definitive answer, I have a number of ready written e-mails for differing products, some are every three days, some every five days, some every week or seven days, even have a set for fifty-two weeks. That makes even me think, really, but if they are engaging then they would be worthwhile to look at and possibly use, even if I had to do some tweaking, with the odd offer thrown in.
Having decided how often to post how many do you send? this will depend on your campaign strategy, which is something that only you can answer, but it will also depend on the amount of material which you wish to send out. Have a fifty-week set that is really a condensed mini course, which I will explain in a moment.
The mini course could be an idea for an email that they buy into, if you did this, then would suggest that any other mails or add-ons were very carefully done. This could even be a series which is paid for monthly, another thought and yet another idea for an income stream!
Conclusion
As mentioned in the previous article, you need to very careful when you send out emails not to be accused of spamming, using a double opt-in list does help in this respect but you still need to be careful if you are sending out messages daily. Always make sure that you have an option to unsubscribe on each of your mails, making sure that it is visible.
Do so hope that you enjoyed this article and that if you were not aware of autoresponders, that this will enable you to use them and also to help build your business to the next level.
Please leave any comments below, we do like to hear from you and appreciate the time that you take in making your comments.
The next article will be "4 – Product Creation"
Be Happy, Healthy and Wealthy,
Stuart
https://learningandwealth.com