Introduction
If you are not familiar with the expression PLR – Private Label Rights, it might cause you to raise your eyebrows a little and think just what is he going on about now. What he is going on about will save you a load of time if you use what you receive correctly, not matter whether it is a free download or items that you have purchased.
When you purchase anything on the internet in the form of a publication they come with certain rights, these we need to examine first.
Rights
Purchasing say an E Book, it will usually have certain conditions or rights attached to them, these are categorized as follows
Personal Use Only:
As it implies you may only use this document for your personal and private use only.
Resale Rights:
You may sell the contents for your own profit, but cannot change the content, sell any rights, or claim ownership.
Master Resale Rights (MRR):
A typical license for MRR usually allows you to:
Give the product away
Sell the product
Sell the product with resale rights
Sell the product with master resale rights
Enables you to package the product
You are able to edit the sales page
You may offer the product as a bonus when selling a paid product
You may add the product to your membership sites
You cannot however:
Claim copyright of the product.
Sell the product with private label rights.
Usually change the content.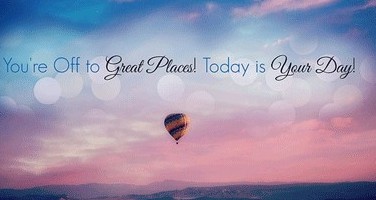 Private Label Rights (PLR):
With Private Label Rights you can do all the tasks mentioned in Master Resale Rights, in addition you can amongst other things:
Edit the entire or part of the document
Re Title the document
Add your name as the author
Change the sales page
Change the graphics
Sell various rights, but not Private Label rights.
Claim Copyright
Unrestricted Private Label Rights:
As PLR except that you can usually sell the PLR rights.
On the three above you must check the license when you download the product to ensure that you are fully aware of what rights you have regarding that product.
Where Do I Get PLR From?
There are a number of very good sites where you can get PLR from, I am a member of several. Some of these will cost you a monthly, quarterly or annual free, some have a free subscription.
A word of warning not all that you download or purchase will be top quality, which is why in fairness to all the sites that I use I will not list them. Another reason for not listing them, is I have had good content off them all, but there is a danger that I could miss one out, especially if I have not used them for a while.
As usual, one idea would be to carry out a search on Google, have just done this for you using "Private Label Rights", this pulled up a number of pages plus a number of related searches, so have a good look, and see what you think, if able have a free trial to test the quality.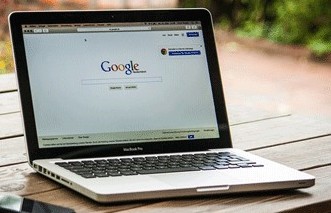 However, it would be wrong of me not to give you at least one site to have a look at. This site does have both a free and a paid membership, have been with them for a few months and the downloads that I have had so far have been top class. So impressed am I that I intend to do a review on their site and products.
This site can be accessed here. Please note this is an affiliate link.
What Can I Do With It
The short answer is an awful lot, it does however depend on the type of rights that you bought with your down load, which is why it is important to know the different types of rights, otherwise you could just fall foul of copyright laws, realize that this is repetition but I cannot stress this strongly enough. When I began to use PLR I only bought products that had full rights so that I did not get myself confused. Still do this when I know that the article is for me to eventually publish, some of the other rights I tend to use for reference, in fact on my hard drive I now have a file 'Internet Library', which is where I keep them all.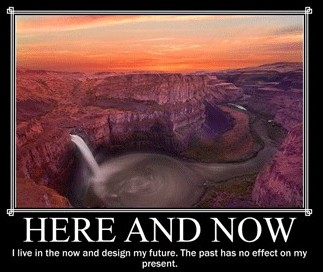 When you buy a product with full PLR you can do almost anything with it, as mentioned in the previous section.
Having bought a PLR product the first thing that I do is to unzip it, save it to a working file, then look at everything that is in the download, the first thing that I read are the terms of use, this ensures that I really can do what I want with the contents.
What I do with it now really depends on why I bought it in the first place, was it to completely re brand and sell on as my own work, use the graphics or the content in another publication? This really does depend on you.
When you start to amend the download, I strongly recommend that you rename the file and save it, this becomes your working file, you can refer back to the original as often as you like, but it remains intact.
Can speak from experience on this, when I first began to use PLR, I just gaily amended it, then coming back to it was not sure what was the original content, even tried changing the colour of the type to help me, still sometimes do if I am using a copy of the original that I am working on so that I know exactly where I am with the amendments, this can be important if it is a large document.
How Do I Use It
Partly covered above, but you can rewrite it, put it in your website as content, use it with other downloads to create a totally new piece of work, if permitted too just resell it. A word of caution, I would never take a download and resell it as is, someone may have it already and then you have to refund the price that you charged. At least change the title and some of the content to make it at least partly original to you.
You may ask why buy it if I have to change it? Good question, when you see what you get you will realize the amount of work that has gone into the document, which in effect has started your task for you. This does save hours of your time, researching and writing if you only have to tweak the content.
Not only do I tend to give the whole thing a good re-write, I change the title and the cover.
A piece of advice that I read recently suggested that at a minimum you should change the title and the first and last paragraphs of the document or E Book. Suppose that if you are in a hurry, this would do, but still prefer to change most of the words, can then honestly say that it is my E Book.
If you have read all these articles up to now, especially the ones relating to running your business on the internet, please do remember.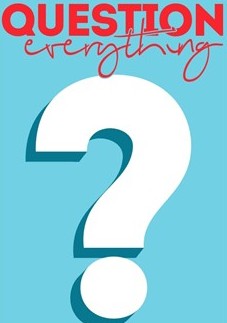 Conclusion
So hope that you have enjoyed this brief look into the wonderful world of PLR, search a number of sites, where you can have a free trial, test the quality of the content. Having been at this for sometime, often open a new document and I can tell almost instantly the quality before I read a word, just by looking at the general presentation. Must confess that a lot of these are the free bonuses that you can get, though having said that, some bonuses that I have had have been outstanding.
As always please feel free to leave your comments, which are very much appreciated in the box below.
The next article will be 'Why Social Media will help your website'.
Stay happy, healthy and wealthy.
Edwin
https://learningandwealth.com