Introduction
Appreciate that we did mention this in the first series of articles, but feel that at the time I was unable to do it justice, with regard to the tremendous amount of reaction that you can gain from using social media to market your business.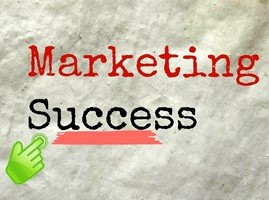 Used properly you can get an enormous number of people to follow you, which are led back to your website, hopefully to become customers, irrespective whether you are offering your own digital products or affiliate links.
As I intend to list some of the Social Media Sites that can be used to enhance your business, with ideas on how they can be of use or helpful, will not detail how to join them, but leave that up to you if you do not already have an account. For completenesses' sake will detail how you can contact each site.
Where they have them believe that joining the Business site is the best bet, after all you are a business, even if you are a 'newbie'.
As Facebook is so popular have deliberately omitted it here, so forgive me, but it might just figure on its own in a later series.
Instagram
Will assume here that whilst you may have heard of Instagram you may not be totally aware of what it can offer those who have an internet business.
Instagram has over 300million active users providing a compelling visual base for your customers, used by large and small brands, it is worth considering using it as part of your overall marketing strategy.
It has four major benefits:
Connecting with your customers – It might surprise you to learn that Instagram of all the social media bases, has one of the most engaged and active followers, allowing you to listen to feedback from your customers while enjoying a relationship with your customers through your active conversations.
Learning what people like – It is possible that people are already discussing your business on Instagram, especially if you have a base such as a store where people have visited. Even if you have not, they could have found your website already.
Reaching out to new audiences – An easy way for people to discover your new content is through the use of hashtags, when a post on Instagram has a hashtag included, a link is created, this link enables you to view all shared photographs which have been shared and used that hashtag. Hashtags can also be used to help you find possible customers. By using the discover tab on Instagram you can also find other customer's who have the same business interests as you.
Generating Sales – Using Instagram you can use top class photographs to promote not only your business, but also your product.
Twitter
Some ideas to help you get more traffic, more importantly targeted traffic to your website using Twitter.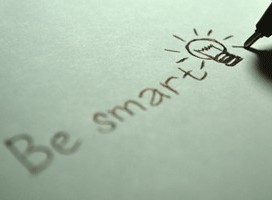 Learn to get visual – Twitter auto-expands any image which you use in your tweets, this helps them to stand out, so why not use images when you tweet?
Keep your followers guessing – Do not disclose too much information in your tweet, make them guess, they are more likely to visit your site.
Send repeat tweets – But be a little careful, Twitter does allow you to send repeat tweets, this is in case some of your followers missed them, however change the image or some of the text to avoid annoying those that follow you.
Allow your audience to lead you – Let your followers help you to decide the content of your tweets, ask them what are their problems that they are facing, by doing this and engaging with them you are building up a circle of people with similar interests.
Make use of hashtags – Research has shown that tweets with hashtags receive double the amount of people who respond. This leads to more engagement.
Pinterest
Pinterest has over 200 million users who connect monthly, so is another platform that you could find to be of use in your marketing strategy. Some ideas that might help are: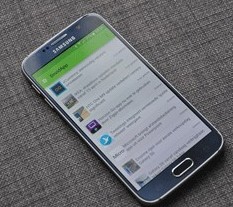 Try adding save buttons – By adding a save button, you are making it easier for your followers to pin your content with a click, even if they do not have a Pinterest browser button, this enables them to take action, which is what you are aiming for.
Always be pinning – You must aim to pin every day, in other words always be pinning.
Use top class visuals – Pinterest is a very visual site, so ensure that you use top quality photographs, if you do not have your own of sufficient quality, use the stock ones that are available, but just make sure that they are royalty free.
Its Keyword time – Images alone will not do the trick, so use the description fields to describe exactly what the follower will get when they click the link, use keywords which are relevant to enable your pins to show up in searches.
Always use rich pins – These use metadata taken from your site, to add more information about what followers will find on your pin.
Linkedin
Mainly used by professionals for helping them recruit good quality staff, but has its uses in the Internet market for promoting your business. Give it a visit you will be surprised how useful it can be to you, also the contacts that you can make.
Let's face it even professionals need advice on any many of things, depression, positive thinking, personal development, health are just a few of the many topics that come to mind.
Conclusion
Hope that not only have you learned one or two additional ideas for your Social Media armoury, but that you also enjoyed the article. In case you do not have them to hand the details of the four sites are:
https://Instagram.com
https://Twitter.com
https://Pinterest.com
https://gb.linkedin.com
As always if you have any comments, please do leave them in the box below, we do appreciate your feedback, also the time that you take to provide it.
The next article will be "Help overcome self-doubt"
Be Happy, Healthy and Wealthy,
Stuart (aka Edwin)
https://learningandwealth.com